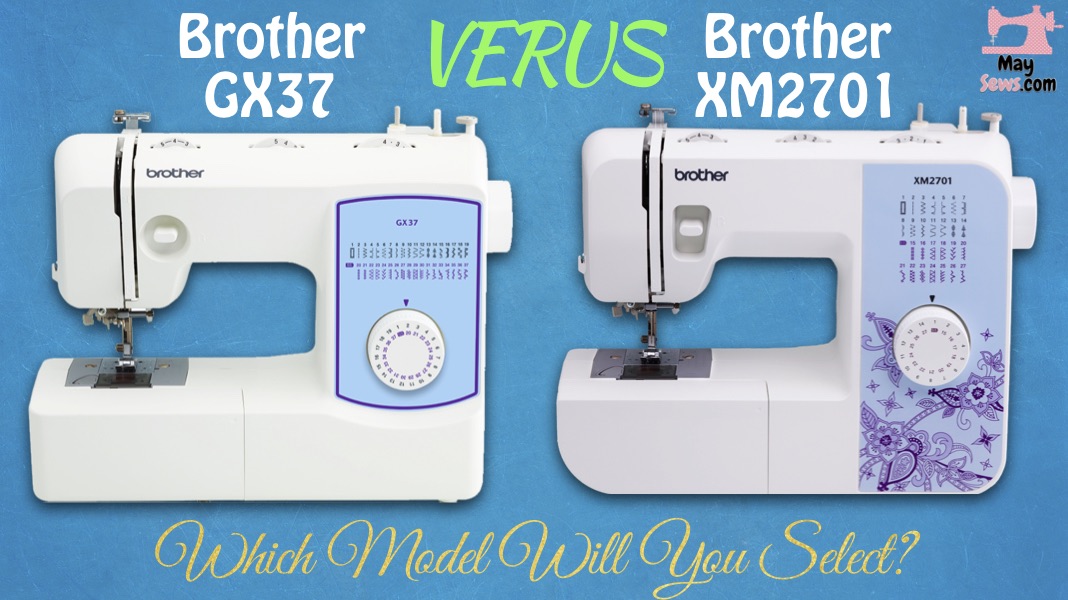 The title for this post is the Brother GX37 vs XM2701. I know some of you are trying to find out what their differences are, so I put in the time to find out the information for you so you can save yours. If this post helps you and saves you time please comment below.
You can also read the Brother GX37 review by clicking its hyperlink.
Differences Between The Brother GX37 and Brother XM2701
According to my research the Brother XM2701 has been out in the market much longer than the GX37. I would say about several years earlier. So it is much more popular and a lot more people have bought it and have given it an excellent rating online.
In terms of selling price they are about the same. As of today September 10, 2019, I have checked the selling price for both models and the selling price for both of them are at $84.99 on Amazon.
Please do note, the price from Amazon changes every day, so the next time you check it might have a different price. It could be lower or higher. Click below images to check the latest selling price.
Brother GX37 Sewing Machine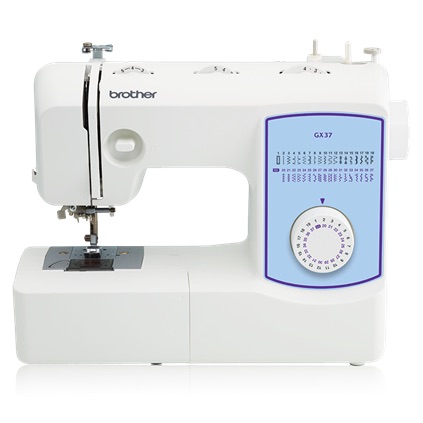 Buy at AmazonBrother XM2701 Sewing Machine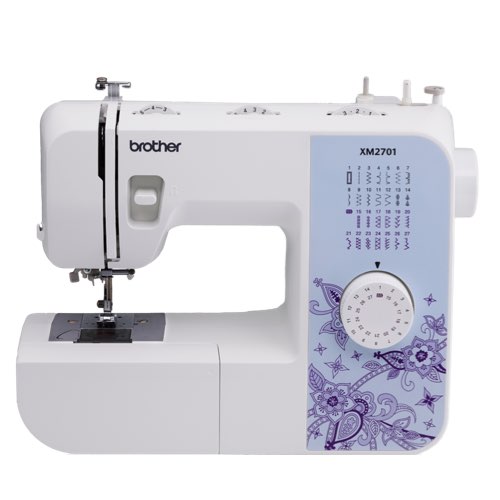 Buy at Amazon
These are the following items the XM2701 has:
6 feed dog points

63 stitch functions

27 built in stitches

800 stitches per minute

4mm maximum stitches length

5mm maximum stitches width

Dimensions for the sewing machine are 15.3″W x 5.9″D x 12.1″H

Weighs 12.6 pounds
Included items in the box: Darning plate, accessory bag with needle pack, twin needle, screwdriver, extra spool pin, bobbins (3), power cord, instructional DVD and operation manual
These are the following items the GX37 has:
7 feed dog points

74 stitch functions

37 built in stitches

850 stitches per minute

Quick Reference Stitch Guide

5mm maximum stitches length

6mm maximum stitches width

Dimensions for the sewing machine are 12.48″W x 16.26″D x 7.01″H

Weighs 10.14 pounds
Included items in the box: Accessory pouch, bobbins (4), seam ripper, needle set, ball point needle, twin needle, cleaning brush, eyelet punch, screwdriver, spool caps (3), extra spool pin, power cord and operation manual
Both Have Same Functions & Accessories
Free arm
Reverse sewing lever
Accessory storage
Included Button Sewing Foot, Zigzag Foot, Zigzag Foot, Zipper Foot, Narrow Hemmer Foot, Buttonhole Foot, Blind stitch Foot
LED light
Automatic needle threading system
Manual thread cutter
Quick set bobbin
Stitch selector type is dial
Electric voltage 110v
Manual adjust thread tension
1 style of buttonhole
25 years limited warranty