Note: This post may contain affiliate links. If you click a link and buy something we may earn an affiliate commission at no extra cost to you.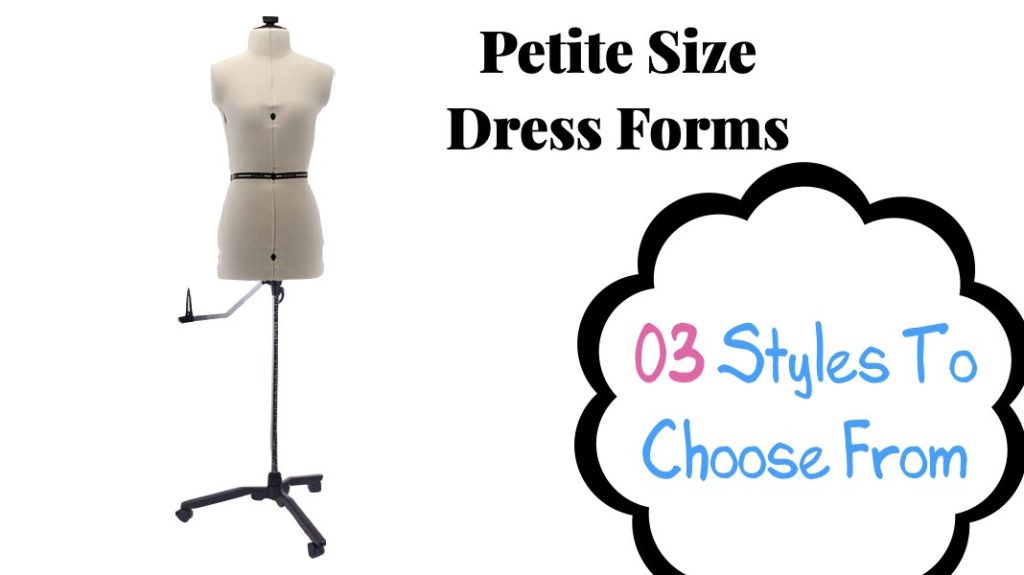 Do you need a petite dress form for your sewing projects? Then you might want to check out the following dress forms. In this article I will give three different ones for you to take a look at. I tried to find more choices to put in this article but these are the only ones that I can find.
I believe a petite size form is a little hard to find since the majority of people will be in the sizes of either small, medium or large.
I hope this will give you some help if this is what you have been looking for. Having a dress form for your sewing project is pretty important, especially if you are planning to sell the clothes that you have made.
The dress form will let your see what your creation looks like and it gives you more accuracy on the size. If it is too big then you can make some amends to it with a needle. Of course you can find a model to wear your creation but I think having a dress form is a lot more handy and convenient.
At least you don't have to worry about hurting your model with needles or pins when you are making changes to your sewing projects.
Ava Collection Petite Dress Form
This one is a pretty nice dress form. For this design you can also get it in the other sizes like small, medium and large. It looks like the large size is a lot more popular than other sizes for this style.
That is because it has a lot more people who have given it a rating. In terms of ratings, it is very high.
The dress form is adjustable with the station. Like you can have 10 adjustments, 4 for the hips, 4 for the bust and 2 for the waist.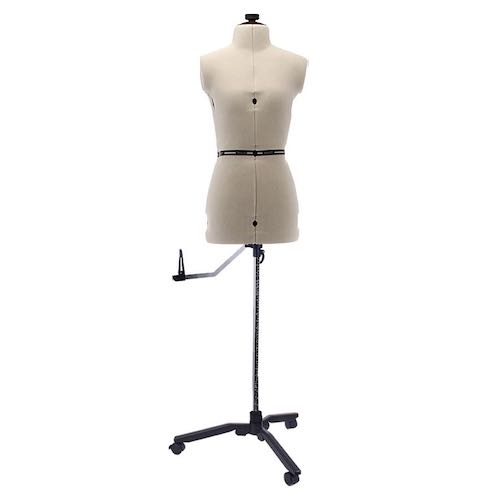 Check Price
Here are the following measurements for this item.
Bust is 28 inches to 34 inches.
Hip is 30 inches to 38 inches.
Waist is 24 inches to 29 inches.
Neck and Back is 12 inches to 15 inches.
By the way, the base of the form has three caster rollers which makes it very easy to move around to different places. Setting this item up is pretty easy as well.
It should be sturdier. Did I mention this item is qualified for FREE shipping charge and it might be tax free as well. Just click the above image to check it out.
Diamond Series Fashion Maker Form
Here is another petite size form. This one might be a little less popular than the above one but the selling price is about $30 less. That is because the base doesn't have caster rollers and mobility might not be as convenient as the above one.
As you can see in the below photo the base is made out of metal with four parts for supporting. It looks sturdy enough and this item should last for a while.
If it is possible, you should just spend a little extra for the above one. At least I would make that choice. By the way this is in grey color. With this color it is less noticeable when it gets dirty.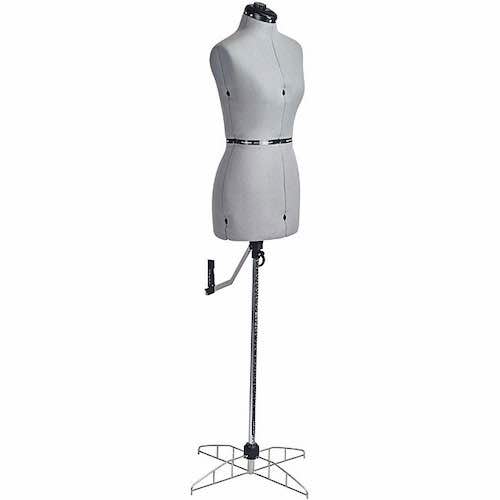 Check Price
This one is also is possible to make adjustments on the waist and height. The measurements are:
Bust adjustment from 28 to 34 inches.
Waist adjustment from 22 To 29 inches.
Hips adjustment from 30 to 38 inches.
Neck and Back adjustment 12 to 15 inches.
This one is also qualified for free shipping too.
Dritz 1752P Twin-Fit Dress form
This is the last one in petite size that I have found. You can actually get this from amazon. The average rating for this style is pretty decent. This one has a tripod stand and is made out of metal.
The pole or the stand has measurements on it. The hips, bust, waist, neck and back waist are adjustable. This has a grey polyester cover.
The measurements for this item are:
Bust: 30 to 36 inches.
Waist: 22-28 Inch Hips: 31 to 37 inches.
Back Waist Length: 14-1/2 to 16-1/2 inches.
Neck: 12-1/2+ inches.