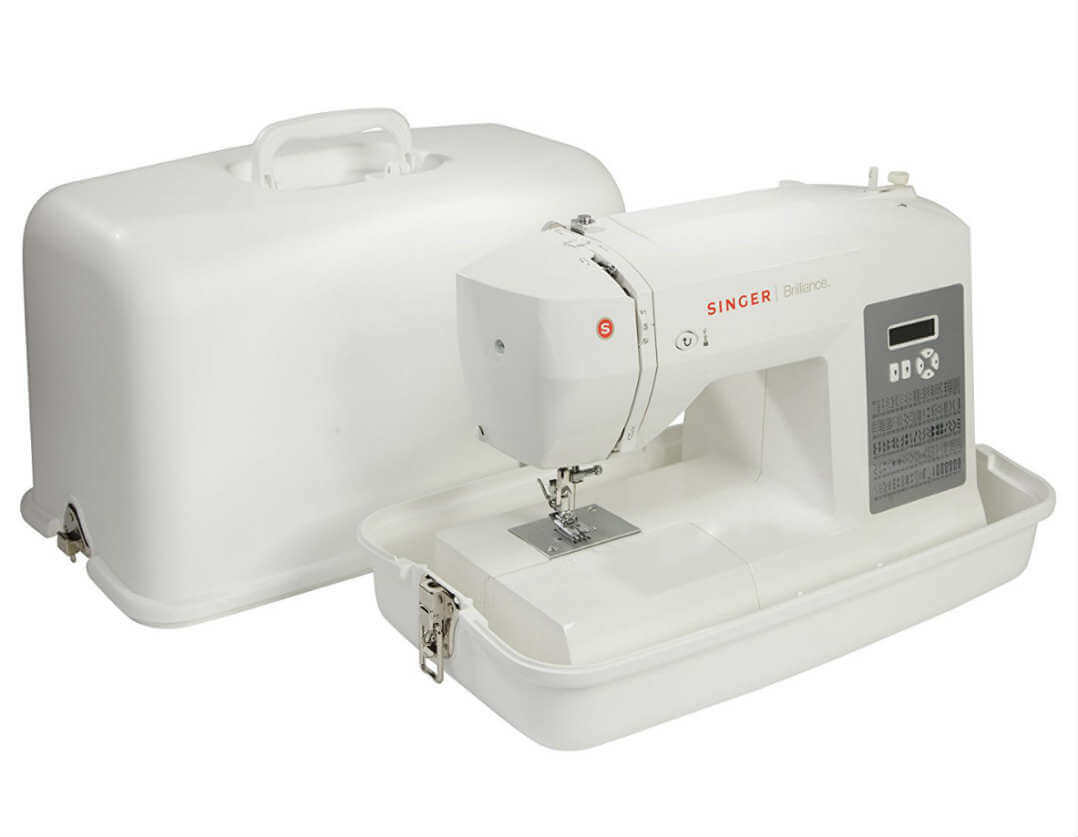 This Singer sewing machine 611.BR hard carrying case is an excellent accessory to have.
As you know, if we are too busy with other things and not having time to sew then our sewing machine will be collecting dust on the table.
It is a good idea to have a case to cover it. Besides, it's also a good way to keep your kids out of it, especially if you have a little one that is learning how to walk.
You don't want them messing with needles. My son was about that age and he put a thumb tack in his mouth at my in laws' house. Lucky, I caught him on time and made him spit it back out. He scared the heck out of me at that time. This is a serious matter.
Singer Sewing Machine Carrying Case
Let's talk about this Carrying Case in more detail, like the benefits and description.
This case will help your sewing machine dust free when it is not in use, like when storing it.

This is an Universal carrying case, and that means it will fit most of the free arm sewing machines. In other words if you don't have a Singer brand it is possible for yours to fit if it is a free arm machine. Just be sure to check the measurements of your machine to be on the safe side.

The measurement for this item is about 17 inches in Length times 8.5 inches in Width times 12 inches in Height. If your machine's measurement is smaller than that then it will fit inside.

It is a hard and lightweight carrying case so it will be more durable and easy for you to carry your sewing machine to places like sewing school or a friend's place to show off your sewing skill.

The case has a built in metal safety lock to secure your machine in place.

The top part of the cover has a built in handle for easy grip and carrying around with you.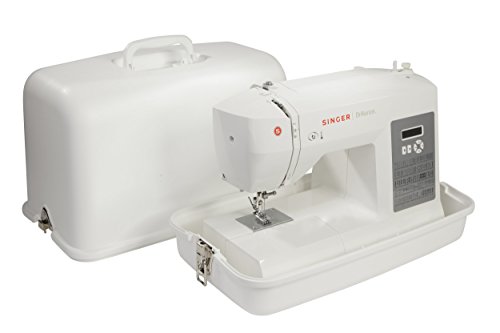 Check Price on Amazon
Singer 611.BR Review
This item is very popular and has an excellent average rating among consumers. There are a lot of users who have given a high rating for this Singer case. If you don't believe me, click here to check it out yourself.  If I ever needed a carrying case for my machine, I would most likely go with this one.
Pros: This item is a great way to protect your machine from dust and dirt when it is not in use. It is lightweight, durable and sturdy.
Cons: Some find it is too big for their machine and nothing inside to hold the machine in its place when transporting. If you are in that situation then you can always find some foam or even fabric to take up those extra spaces. Maybe you can put your other sewing accessories in it too.