Note: This post may contain affiliate links. If you click a link and buy something we may earn an affiliate commission at no extra cost to you.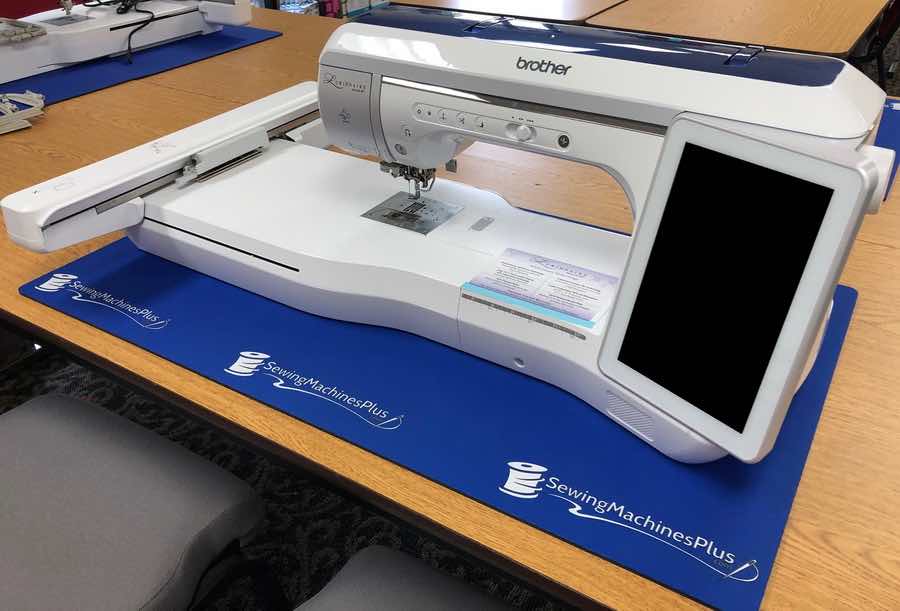 Is your sewing machine making vibrations when you are using it? If that is the case then you might want to consider getting these anti or reduce vibration mats for your sewing machine.
This will be very handy for your sewing table. It will help reduce vibrations and at the same time it will help reduce the amount of noise your sewing machine makes.
This way it will be much quieter and make you less distracted when you are working on your sewing projects. That means you will get your projects done much faster.
These mats will also stop your sewing machine from making scratches on your sewing table surface. This will usually happen when the sewing machine is vibrating when it is being used.
Some of them might even jerk around when you are sewing at a very fast speed. That might be due to the frame of your sewing machine if it is made of plastic because it is usually lightweight. To prevent this from happening, it is always a good idea to use a sewing mat.
As you can see from the below picture, you can choose between three available colors. Those colors are red, blue and gold.
They are also available in different sizes from Medium to X-Large. The bigger the size they are, the cost will be a little bit higher. It is around a couple of dollars more.
Click the below picture to find out the current selling price or the availability of colors in stock.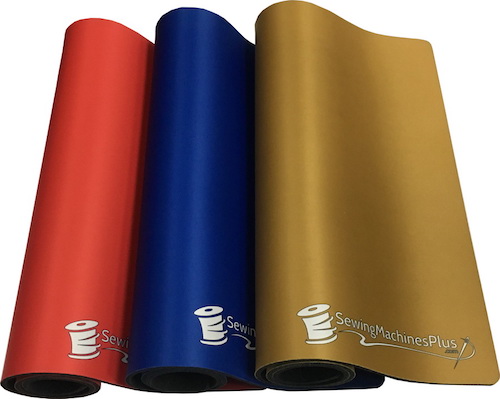 Check Current Price
Let's talk a little more about these mats. These sewing mats are made out of high quality Neoprene materials. They are packed in a long clear storage tube.
This is nice that you can use the clear tube to store the mat again when you are not using it. This will help to prevent it from attracting dirt and dust. It will also make it easy for traveling.
The mat has three logos imprinted on it saying "SewingMachinePlus" with a spool of thread and a needle in white color. The sewing mat is 1/4 inch thick. These mats are very easy to clean as well. All you have to do is use a damp cloth to wipe it clean. Easy peasy right?
If you are wondering what are the measurements for the available sizes, here they are:
Medium is 17 inches x 23 inches
Large is 18 inches x 33 inches
Extra Large is 22 inches x 39 inches
You might want to choose according to the size of your sewing machine. Click here to get these handy and useful sewing mats.