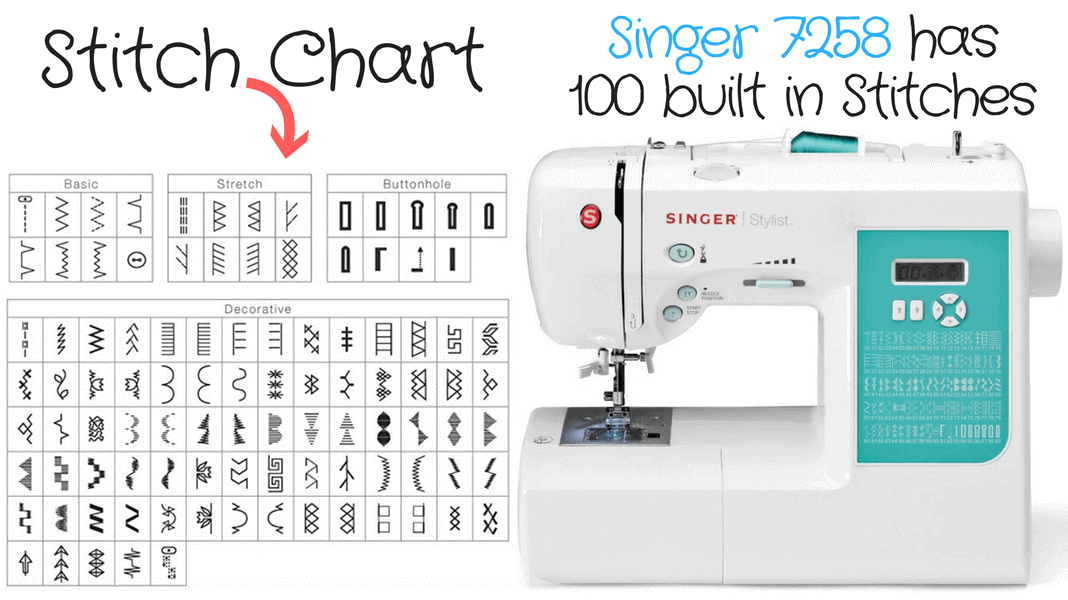 Do you have an interest in the Singer 7258 sewing machine and would like to read some of the reviews first before making that purchase? If so, I have a very thorough one for you to read and if you have some questions about this sewing machine, this post might be able to help you answer some of it.
This machine is also great as a replacement for an older machine or for a complete newbie learning how to sew. You can also pack it as a gift to give to someone who would like to have one. It certainly looks nice and is very easy to use.
Is It Worth It To Buy?
Many of you might ask the question is it worth it to buy this model? After spending so much time on my research, I believe this is an excellent machine to go for.
Considering the retail price, the way it looks, and the awesome ratings, yes, it is worth it to me, not to mention with all these included accessories. Click here to check its current selling price on Amazon.
Benefits Or What I Like About This Machine?
Okay some of you might like to know what this machine can offer to you if you bring it back home. Well, here are the things that I like about this model.
Imprinted Stitches Pattern Chart 
The machine has a nice looking little imprinted stitches pattern chart with codes on it. That means you will save a lot of time by not having to refer back to the manual for changing the stitches pattern every time.
The manual does have 4 pages about the stitches regarding the width and length for each stitches pattern and a list of coding to be entered into the machine for the stitches pattern.
100 Built In Stitches Selection
It has 100 built in stitches patterns for you to select from and selecting the stitches patterns is pretty simple.
All you have to do is choose the pattern you would like to work on your project and then just punch in the codes from the label with the buttons. Pretty easy right?
Within those 100 built in stitches, 9 of them are basic, 8 of them are for stretch, 7 of them are for the buttonholes and the rest of the 76 styles are for decorative purposes. So there are a lot of stitches pattern styles to select from.
LED White Lamp
It has a built in LED white lamp for you to see better when you are working on your project. The lamp will always stays cool no matter how long you are working with your machine.
As you know a normal light bulb will stay hot the longer you have it turned on. If you accidentally touch it then you will get burned, so this is awesome it stays cool all the time.
Adjustable Sewing Speed
You have the option to set how fast and slow your sewing speed is. If you are at a beginner's level of course set it to slow, but if you are at an advanced level then you can set the sewing speed up to 750 per minute.
So this machine will be great to use for teaching a newbie to learn to sew with a very slow sewing speed and for an advanced user it will be great in a sewing business. It will definitely help you to finish your sewing project so much more faster and that means making more money.
If you want to adjust the speed all you have to do is slide the little handle either to the left for slower speed or right for faster speed.
Free Arm Option
Did I mention you can convert this model into a free arm? Click here to read more about it or scroll down a little on this page.
Automatic Needle Threader
In my opinion a sewing machine without an automatic needle threader wouldn't be complete. It might be okay for younger sewers since their eyes are not as bad at that time, but if you have reached a certain age, your eyesight will fail you. It will make it so much harder for threading the needle.
I am serious, poking the thread in that very tiny hole is very hard, especially if you have very bad eyesight. You won't be able to see that hole. Trust me you will very much appreciate having this function to save a lot of time and frustration.
I know what it feels like needle threading. I have been sewing since I was 9 years old. I had no glasses for my eyes. Nowadays with all these HD devices, like iPhone, Flat Screen TV, our eyesight is even worse. I just recently changed my prescription and now I need to change my glasses again.
Program Needle Up or Down Position Option
You are able to program the needle to be up or down every time you stop the machine. It is really your choice to make. This does make doing quilting and appliqué projects easier.
For example, if you are quilting, it is better to program the needle stop to a down position for an easy turn on your project. By doing that, you will have a more accurate position and won't lose your place.
Clear Cover Bobbin
It has a clear cover for the bobbin. That means you can monitor how much thread you still have left before you have to add more. Click Jump ahead to read more about this or see a picture of what it looks like.
10 Presser Feet
I would like to mention it comes with 10 presser feet where all you need is to just snap it on without having to use a screwdriver or anything. It will save you a lot of time and the hassle of changing it like on other machines.
Seriously, sometimes you can't even find a screwdriver in the house because family members usually don't put stuff back where it supposed to be.
Easy Winding Bobbin
The machine has an easy winding bobbin system and it will stop automatically when it is completely filled. That means you won't have to worry about it being over filled. Yes, if it is over filled, it might not fit.
Audible Tone
I like the idea of it giving you a sound to hear when you have made your selection on the machine for the pattern and function. That is really nice for confirmation.
Length and Width Stitches Adjustable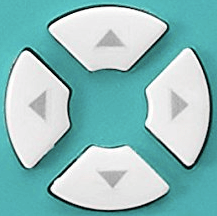 This machine makes it possible for you to adjust the width and length for the stitches if you choose to do so with your projects. I do know some other machines can't do it. It is very simple to adjust the length and width.
It just requires you to press either the up or down button for the length to be shorter or longer. Okay, the up arrow to be longer and the down arrow to be shorter.
As for adjusting the width, press the right arrow to make it wider and the left arrow to make it narrower. Cool right?
Power Cord and Weight
Is the power cord long enough for you? The power cord is 69 inches long, so you can be the judge on that. To me it is pretty long. That is like 5.75 feet. The machine weighs about 14.75 pounds with a dimension of 14.5 inches L x 7.5 inches W x 12 inches H.
You might think the machine is heavy, but that is because the internals of the machine are made with aluminum metal instead of all plastic.
The plug uses a 110 volt, so it can only be used in the United States and Canada unless you have a converter.
Video
Watch this video to see how the Singer 7258 works. The video is pretty short. It is around 2 minutes long.
Can Singer 7258 Sew Denim?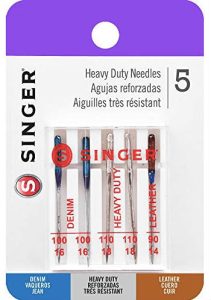 Yes, according to the manual in the section of Needle, Thread and Fabric Chart on page 28 in english and page 29 for French. You can't just use the normal type of needles to sew denim.
It is required for you to use the needle size of either 16/100 or 18/110. These types of needles are designed for heavy duty sewing. If you have a Singer brand machine then you should stick with the Singer brand needle to avoid tension problems.
If you need this size of needles, then click the needle picture to read more or to buy it. This item is a one pack, has 5 needles with the sizes of two 16/100, two 18/110 and one 14/90 needle.
So you get to test three different sizes of needles to see which one is better for your machine before you purchase more for future use. The rating for this pack is pretty awesome. Just to let you know, there are users who owned this model who also tried out sewing Denim and they seem pretty happy with their results.
Does This Model Have a Free Arm?
I am happy to report to you that this model can be transformed into a free arm. This one can be used either as a flat bed or a free arm. If you converted it into a free arm, you can make your sewing so much easier for sewing children's clothes, legs, cuffs and a lot of other hard to reach places.
This one is pretty easy to convert into a free arm. All you have to do is pull the extension table to the left with both hands holding firmly.
If you need to put it back then just slide it back into place until you hear clicks. That should do the trick.
If you ever need a large extension table, then you need the Singer #052017. It is supposed to be compatible with this model and a few other models.
How To Oil This Model?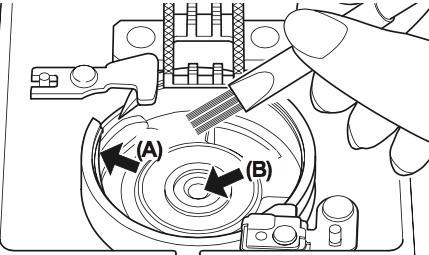 It seems like some people have asked this question, so I will try to answer it for you.
It is necessary to keep all important parts cleaned at all times and of course oiling regularly to keep your machine operating smoothly.
This model requires you to oil the hook race which is around the bobbin case.
First things first, please unplug your machine from the outlet. You don't want to hurt yourself from doing it. To oil the machine is not that hard. It is recommended to use only Singer brand sewing machine oils. Click here to check out this Singer brand oil.
Raise or bring the needle to its highest position it allows.
Remove the needle plate with the included "Needle Plate Screwdriver". It is supposed to have two screws.
Remove the bobbin case which is the metal part holding the bobbin in place.
Now you should clean the feed dogs and the hook area with the included lint brush.
After you finished cleaning those areas then add one drop of oil from the above picture of the hook race saying A and B where the arrows are pointing at.
Then put the bobbin case and needle plate back, then you are done.
If you are still having trouble oiling the machine, then watch the included Intro DVD. The DVD also shows you how to do it, not to mention the manual will also cover that.
Is Singer 7258 a High or Low Shank Machine?
This machine is a low shank with included 10 snap on presser feet. If you have any low shank feet from your previous machine, you might be able to use them without spending extra money to get more.
Besides, this machine comes with eight feet so you might put that in consideration when comparing it with other models.
Some of you might not know what is high or low shank presser feet. Well, a low shank is about 0.5 inch (13mm) when measuring from the bottom of the feet to the center of the thumbscrew.
The high shank is about 1 inch (25mm) in distance. There is also another one called slant shank presser feet. Well with this one, you just have to find the feet that are slanted.
Is This Singer Machine Good For Quilting?
The answer is really depending on the individual, because some people are expecting high standards for a certain machine. I would like to mention a lot of users are using this model for quilting and some are saying it is a very good machine for quilting.
But if you do a lot of quilting, then I suggest to get a heavy duty one especially designed for quilting. If you are only doing quilting projects occasionally then this model should be enough.
Where Is This Made or Manufactured?
According to my research, Singer might manufacture in two places for this model. It is either in China or Vietnam. Don't know if this matters to you, but I thought I should find out the answer to this question.
It doesn't bother me where it is made as long as it is good in performance and lasts me a long time. I do know some people like buying products made in the US instead of other countries.
What Kind of Bobbins To Use?
Bobbin Has Clear Cover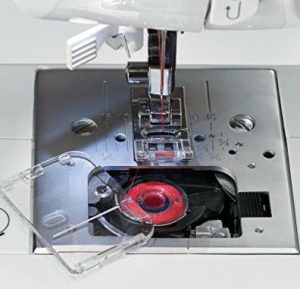 As you can see from the picture the cover for the bobbin is clear and you can see exactly how much thread is left in there before you need to refill it.
It is on the top of the machine. That means it's very easy to change it. I used to have to change the bobbins from underneath after finding out the thread is all gone by continuing sewing.
Trust me it is way hard to change the bobbin from underneath. Sometimes if I didn't get it right I would have to look underneath it. Yes, I was using the very old fashioned sewing machine.
Kind Of Bobbin To Use
This machine uses 15J bobbins class, the kind that is transparent and made in plastic. That means no metal bobbins.
It is said the plastic kind is better than the metal kind. It is best to use the Singer brand. You should stick with the 15J class and not the 15 class. This model comes with the 15J class.
I believe it is a good idea to have several bobbins at your disposal since they are pretty tiny and hard to find if you lose them.
That way you wouldn't deliberately have to go out and buy more before you can start your next project. You can click here to find some more of the 15J bobbins.
What Size Needle Should I Use?
The question to that answer is it depends. It depends on what kind of project you are working on and what type of fabric you will be using for your project.
For example, you can use a Regular Point needle (Style 2020) 11/80 to sew on woven fabrics and if you are sewing jeans, or denim and canvas, you would need (Style 2026) 16/100 needle.
The manual has a chart for you to choose the correct type of needles. You can also click here to check out the needle guide.
Where To Buy Singer 7258 Sewing Machine?
If you are asking where to buy the singer 7258 sewing machine, then the best place I know to buy it from is Amazon. Walmart has this model too by third party sellers. But the price is a lot higher than amazon since the last time I checked.
Third party sellers usually sell it a lot higher in terms of price. That also applies to Amazon  third party sellers too. So if you find it in a lot lower price then you should buy it before it goes back up again. Selling prices are usually subject to change on a daily basis. Click the below image to check the current selling price on Amazon.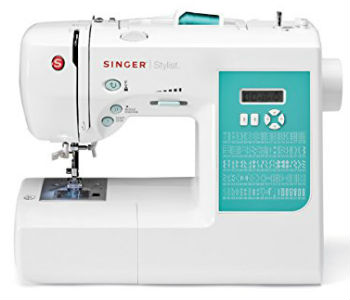 You might want to consider the hard carrying case for this machine. You can read the Singer 611.BR review by clicking its hyper link.
Is This Machine Good For Beginner Level?
Yes, it is pretty simple to use and you should read the manual first. The manual shows you how to use this machine. If you are a beginner, you should start out with easy projects first. Once you get the hang of it then try a little harder one next.
Singer 7258 Review
The average rating by consumers online for this machine is very high. It is also very popular. In terms of retail price, it is pretty reasonable. This is an awesome sewing machine to go for.
Pros:  It is very simple to use, affordable in price, runs quietly and smoothly, great for a newbie to learn to sew. A lot of stitches to select from.
Cons:  No automatic thread cutter. So you will need scissors to cut the thread when you are done.
What Is In The Box?
You will be surprised to see what comes in the box. It comes with plenty of accessories. Here is a list of the items or accessories that come with it and of course the sewing machine is included. If the machine is not included then the price is not worth it, right?
Below are the 10 Presser Feet
General Purpose Foot (on machine)
Satin Special Purpose (Decorative Sewing) Foot
One-step Button hole Foot
Zipper Foot
Blind Hem Foot
Darning Or Freehand Embroidery Foot
Quarter Inch Foot
Narrow Rolled Hem Foot
Gathering Foot
Overcasting Foot
Accessories
Pack of Needles
Auxiliary Spool Pin
Lint Brush or Seam Ripper
4 Class 15J Bobbins (one in machine)
Darning Plate
Small, Medium and Large Thread Spool Caps (3)
Spool Pin Felt Discs (2)
Soft-sided Dust Cover
Screwdriver for Needle plate
Power Cord
Foot Pedal
1 Intro DVD
Instruction Manual written in English, French and Spanish
Warranty and Manual?
If you are looking for the manual for this model then you can find it by clicking here. The manual is about 84 pages long and written in English, French and Spanish. It is about 19MB in size and you need a pdf reader to open it.
This machine has a 25 years limited warranty. That is a lot of years if you ask me. We normally get a 1 year warranty from other products but this one is 25. Isn't it great or what?
Precaution Tip: